Conservation MN
Passing 100% Clean Energy by 2040 Legislation
We care about our rivers, meadows, waters, and forests in Minnesota. We value our environment and have passed legislation to help protect it. But with climate change looming, we need to take further action to ensure future generations can enjoy the Great Outdoors we cherish.
 
Minnesota is a Midwest leader in clean energy but has yet to join other states in setting 100% clean energy goals. We set our first climate goals in 2007 with the bipartisan Next Generation Energy Act, which requires the state to reduce greenhouse gas emissions by 80% between 2005 and 2050. Since then, utilities, the Public Utilities Commission, and the state Legislature have taken additional steps to reduce emissions and increase clean energy. Currently, 52% of Minnesota's power is from carbon-free sources, and we're on track to get more than 75% of our electricity from carbon-free sources by 2030.
 
In 2021, Governor Walz signed the ECO Act (Energy Conservation & Optimization Act) that focused on modernizing our clean energy policies and reducing greenhouse gas emissions. Passing 100% Clean Energy by 2040 will ensure Minnesota remains the Midwest's climate leader while protecting future generations from the impacts of climate change. 
100% Clean Energy by 2040 bills was passed in both the Minnesota House and Senate and will now be signed by the Governor. The House vote is reported in our Vote Tracker tool.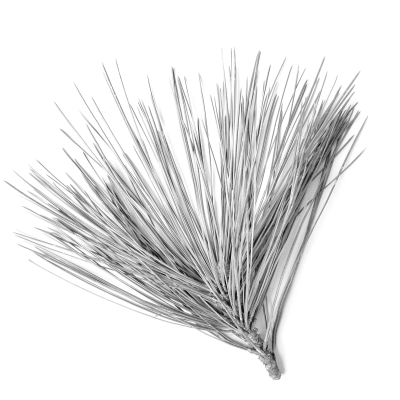 Thank Officials for Supporting 100% Clean Energy
This landmark legislation will ensure 100% of Minnesota's electricity is carbon-free by 2040. It's the biggest step towards tackling the climate crisis that Minnesota has ever taken. Let your elected officials know what you think of their vote.
What 100% Clean Energy Looks Like for Minnesota
The 100% Clean Energy bill will make it possible to reach 100% carbon-free energy by 2040. The bill requires all Minnesota electric utilities to use only carbon-free energy by 2040. Carbon-free energy may be produced by renewable sources like solar, wind, hydroelectric, and nuclear power. The plan sets five-year benchmarks to ensure reliable, affordable electricity to Minnesota residents and businesses—80% by 2030, 90% by 2035, and 100% by 2040.
Three of Minnesota's largest utilities—Xcel Energy, Minnesota Power, and Great River Energy—have already committed to 100% clean energy by mid-century or sooner. Passing the 100% Clean Energy Bill is still important to ensure affordability and community transition goals are included in electric utility planning. Minnesota companies including 3M and Target have also pledged to get 100% of their energy from clean energy sources.
The 100% Clean Energy proposal includes provisions to ensure that communities who formerly relied on fossil fuel-generating plants reap the benefits of the clean energy transformation while prioritizing local jobs and family-sustaining wages.
Why Do We Need Clean Energy?
Climate change is already impacting Minnesota, leading to more extreme weather events, increased agricultural damage, and accelerated habitat destruction. Electricity generation is Minnesota's second-largest source of climate change-causing pollution, producing roughly 40 million tons of carbon dioxide, or 25% of statewide emissions as of 2018. 
Clean Energy for All Minnesotans
Committing to Healthy Communities
Passing 100% Clean Energy will impact marginalized communities overburdened with pollution. Reducing air emissions would help lower rates of asthma, heart disease, cancer, and other health issues. The bill would have safeguards in place to ensure marginalized communities benefit from our transition to 100% clean energy and aren't disproportionally impacted by the transition.
Reducing Energy Cost
Low-income households and communities of color disproportionately experience the burden of high energy costs. The current 100% Clean Energy bill commits to keeping electricity affordable, particularly for low-income consumers.
Creating New Clean Energy Job Markets
The 100% plan also ensures that all Minnesotans fully share clean energy benefits and opportunities. Investments in clean energy through the state will have an economic impact, helping create equal opportunity for family-supporting jobs.
Supporting Clean Energy
According to a 2019 poll by Global Strategy Group, 78% of Minnesotans "support moving Minnesota to 100% renewable energy sources for electric utilities by 2045." Clean energy is a commonsense solution for Minnesota that voters support. This session, Conservation Minnesota is committed to passing 100% Clean Energy. 
Read our Letter of Support for 100% Clean Energy to the Minnesota Legislature.