Conservation MN
A Historic Opportunity to Invest in Minnesota Communities
Our planet's climate is changing, and we're feeling the effects right here in Minnesota. While climate change begins to impact our state's ecosystems, economy, infrastructure, and public health, other dangers such as lead drinking water lines continue to threaten the wellbeing of Minnesotans. By making significant investments in communities across Minnesota, we can help mitigate these challenges to ensure all of Minnesota thrives. 
Decades of inaction have left Minnesota communities at risk for these environmental crises without sufficient resources to protect their residents. But we now have a unique opportunity for change. In November 2021, Congress passed the $1.2 trillion Infrastructure Investment & Jobs Act, dedicating $550 billion in funding to be allocated to states. And in December 2021, the State of Minnesota announced a record $7.7 billion budget surplus. We have an unprecedented opportunity to address environmental crises by investing in community infrastructure.
How We Invest In Communities
Through the Infrastructure Investment & Jobs Act, Minnesota will receive at least $6.6 billion in federal funding for transportation, water infrastructure, energy, cybersecurity and broadband. This funding will contribute to Minnesota's fight against climate change, but the state will need to meet matching requirements to unlock federal funds and also supplement federal funding with state funds to effectively address the state's needs.
There are two primary tools for the state to use in the 2022 legislative session: capital investment and supplemental budgeting. 
Capital investment refers to Minnesota's "bonding bill," which means using general obligation bonds—in combination with general fund spending and appropriation bonds—to fund public projects requested by state agencies and local governments. 
Supplemental budgeting refers to the non-budget year appropriation of state funds in addition to the regular biennial budget (passed in odd years).
This year, with a historic state surplus, Minnesota has the chance to create significant community investment in climate and water solutions. In January 2022, Governor Walz released a $2.73 billion capital investment package, including $750 million for climate mitigation and $200 million in local water infrastructure funding. Within a week, the House Climate Action Caucus proposed $1 billion in supplemental budgeting for climate mitigation and adaptation. Conservation Minnesota is working to ensure that ambitious proposals for state funding are turned into effective action at the legislature.
What Community Investment Looks Like
With federal funding and state climate proposals, many projects may be funded, including:
Clean energy innovation and solar on public facilities
Transit, public transportation, and active transportation infrastructure
Electric vehicle investment and infrastructure
Weatherization and building efficiency
Recycling and waste reduction
Tree planting, soil health, and land conservation for carbon sequestration
Wetland restoration
Infrastructure resiliency
Wastewater treatment
Lead service line inventorying and replacement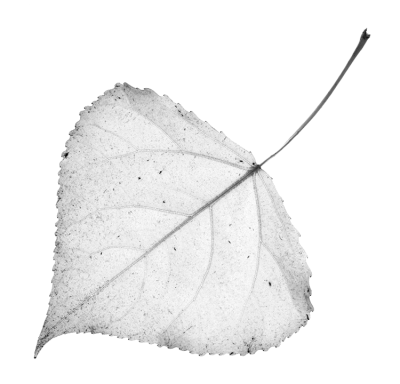 Ask your legislators to protect drinking water
It's estimated Minnesota has 100,000 to 260,000 lead service lines. Experts agree that there is no safe level of lead, and the only way to permanently protect water is to replace all lead pipes. Take one minute to urge your representatives to protect our water from toxic lead this session.
Digging In: Lead Service Line Replacement
Our state currently has an estimated 260,000 or more lead service lines, exposing thousands of residents to dangerous lead contamination in drinking water at a rate much higher than the national average—in fact, Minnesota has the tenth-highest number of lead pipes per capita in the US. 
Lead exposure can damage the brain, kidneys, and nervous system, and, among children, it can contribute to slowed development and problems with learning, behavior, and hearing. There is no safe level of lead consumption, and lead service lines remain a persistent threat to local communities.
Using a combination of federal dollars, state bonding capabilities, and state general fund surplus, the 2022 legislative session could be the beginning of the end of lead service lines in Minnesota. Many states have set goals to inventory and remove all lead service lines within the next 10 years, and the Minnesota Legislature has this same opportunity in front of it when considering the significant resources available this year.
In Summary
Wide-ranging community investments in climate and water could make real change. Conservation Minnesota is dedicated to working with legislators and stakeholders to pass equitable and transformative funding across these issue areas and create lasting benefits for our state.