Conservation MN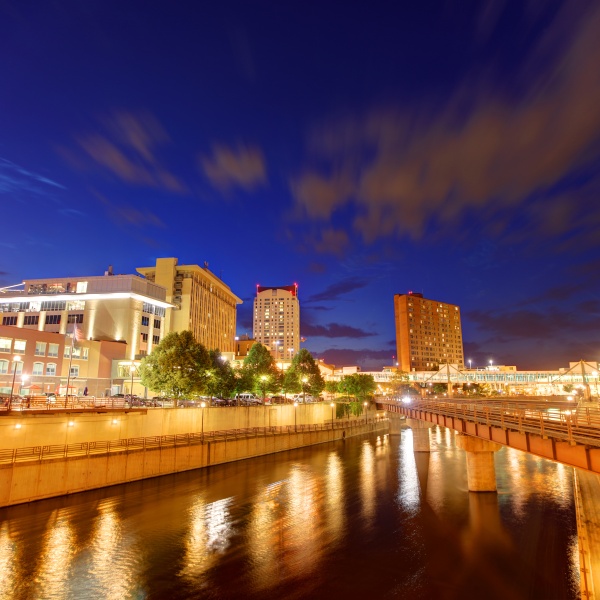 We helped the community of Rochester move toward clean energy.
In 2019 Rochester Public Utilities (RPU) put forth a proposal to be 100% renewable by 2050, possibly making them the first municipal utility in the country to set such a strong goal. Additionally, the city is on track to provide 50% of its energy from renewable sources by 2030.
This achievement didn't happen overnight. The momentum necessary to get to this point has taken time, commitment, and some serious organizing.
Rochester Public Utilities may be the first municipal utility in the country to put forth a proposal to be 100% renewable by 2050
When Anna Richey joined Conservation Minnesota as Southern Minnesota Regional Manager in 2014, there was a general sense that Rochester was not set up for renewable energy. Yet when we conducted an energy survey in the area, and when RPU subsequently conducted their own, the results showed a resounding majority of residents supported investments in clean energy.
During this time Anna made connections within the community and engaged in the stakeholder processes. In early 2015, she was asked to serve on the City's Energy Commission. And RPU began to reassess the viability of clean energy generation.
Over the last five years, Rochester has evaluated its energy portfolio, developed and adopted an Energy Action Plan, and hired new staff to address changes in energy delivery and management. It has piloted energy efficiency programs for low income housing and started an energy tracking program for local businesses. The City and Mayo Clinic are addressing clean energy efforts and sustainability as they develop the Destination Medical Center. And with Anna's leadership, Conservation Minnesota has been involved throughout the process.