Conservation MN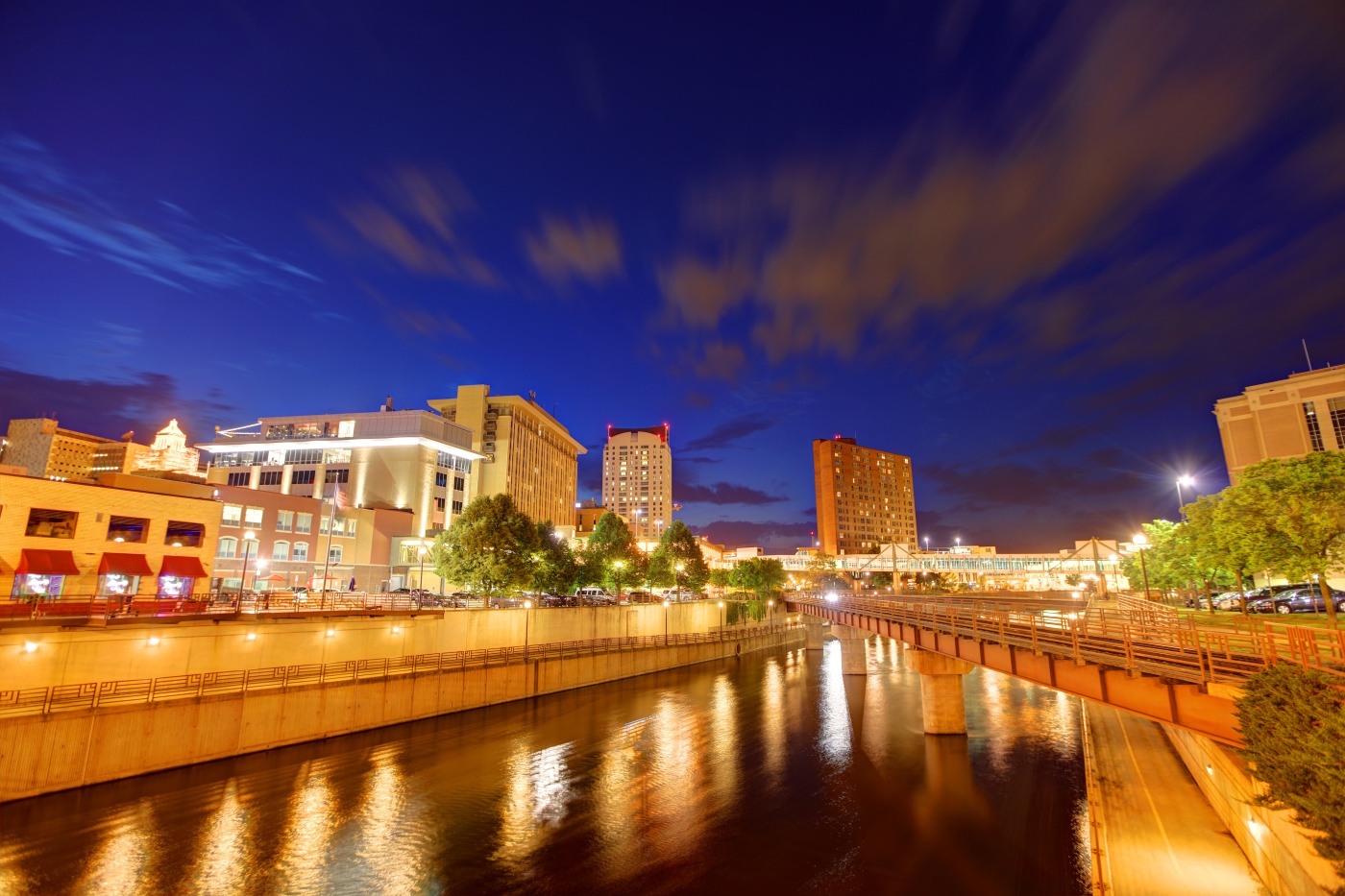 News
Clean Energy 1st Hearing in Rochester
Jan. 29, 2020
Last week, the Minnesota Senate Energy & Utilities Committee was in Rochester for a public hearing on the Senate Republicans' Clean Energy First legislation. During last year's legislative session Conservation Minnesota helped craft a different version of this legislation which was passed by the House of Representatives but not the Senate. A goal of both bills is to allow smaller municipal and cooperative utilities flexibility as they move toward clean energy, understanding that their transition will move at a different pace than large, investor-owned utilities like Xcel.
It was a full house and, overall, fairly positive in tone. Senator Senjem (Republican, Rochester)—the author of last year's bill—gave a compelling argument. Mike Bull from The Center for Energy and Environment, who helped write the original legislation, did a great job of providing backup. Senator Senjem expressed confidence that Minnesota can become a clean energy technology leader if the legislation is done well and that this could become an "economic virtue" for Minnesota.
Many of our partners and allies from the Department of Commerce, Citizens Utility Board, Labor, MN Conservative Energy Forum, Fresh Energy, and others, delivered statements that struck a balance between complimenting and crediting the effort made by the committee while drawing attention to areas they felt still need refinement. The concerns were mostly about technologies named in the new proposal that would sequester carbon but be used to extract oil through the fracking process or would, endorse practices that would benefit North Dakota or other states and not Minnesota.
There were concerns from Red Wing about the nuclear phase out and jobs. Waste-to-energy folks had concerns about making sure their practice was still counted. Both energy sources are included in the Republican's version. Others expressed apprehension about price and cost for renewables and rates. Utility executives from Great River Energy, Xcel, and Missouri River spoke in favor of the Republicans' expanded menu of acceptable options to be counted toward "clean energy."
Two issues seemed to grab the attention of everyone on the committee. Labor called for strengthening the language around clean energy jobs in Minnesota giving priority to Minnesota workers. There were also concerns about transmission infrastructure being prioritized because without enough lines to move the generated energy, the proposed wind and solar projects in Greater Minnesota won't be viable.
The committee met again in Medina and took more testimony and engaged in more discussion. I look forward to watching how the bill evolves as we head into the 2020 legislative session and clean energy continues to be a bipartisan topic of conversation.