Conservation MN
We provide information so you can make your own decisions for your community, family, and future. Sometimes we send you this information with a request to contact your elected officials. But first, we want to take a step back and illustrate the process of how a bill becomes a law. This might be something you're familiar with, but in talking with Minnesotans we've been told the process can get a little confusing. 
Within this diagram we've highlighted where in the process Conservation Minnesota may ask for your help. To see how your legislators voted on key conservation bills, visit Voting Records.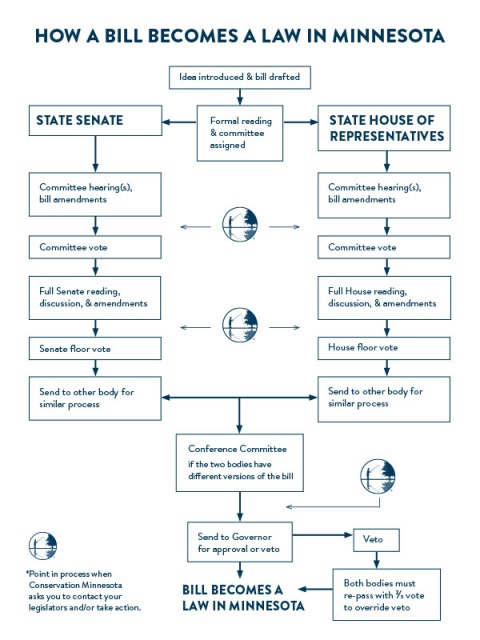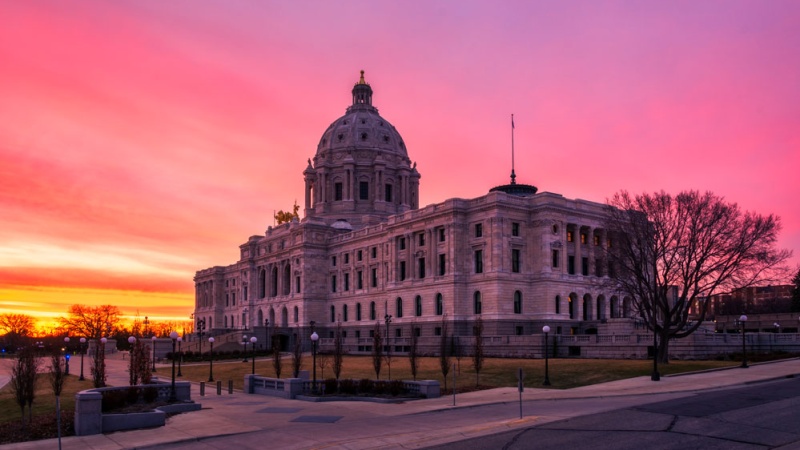 Take a minute to contact your legislator about Minnesota's top conservation priorities.