Conservation MN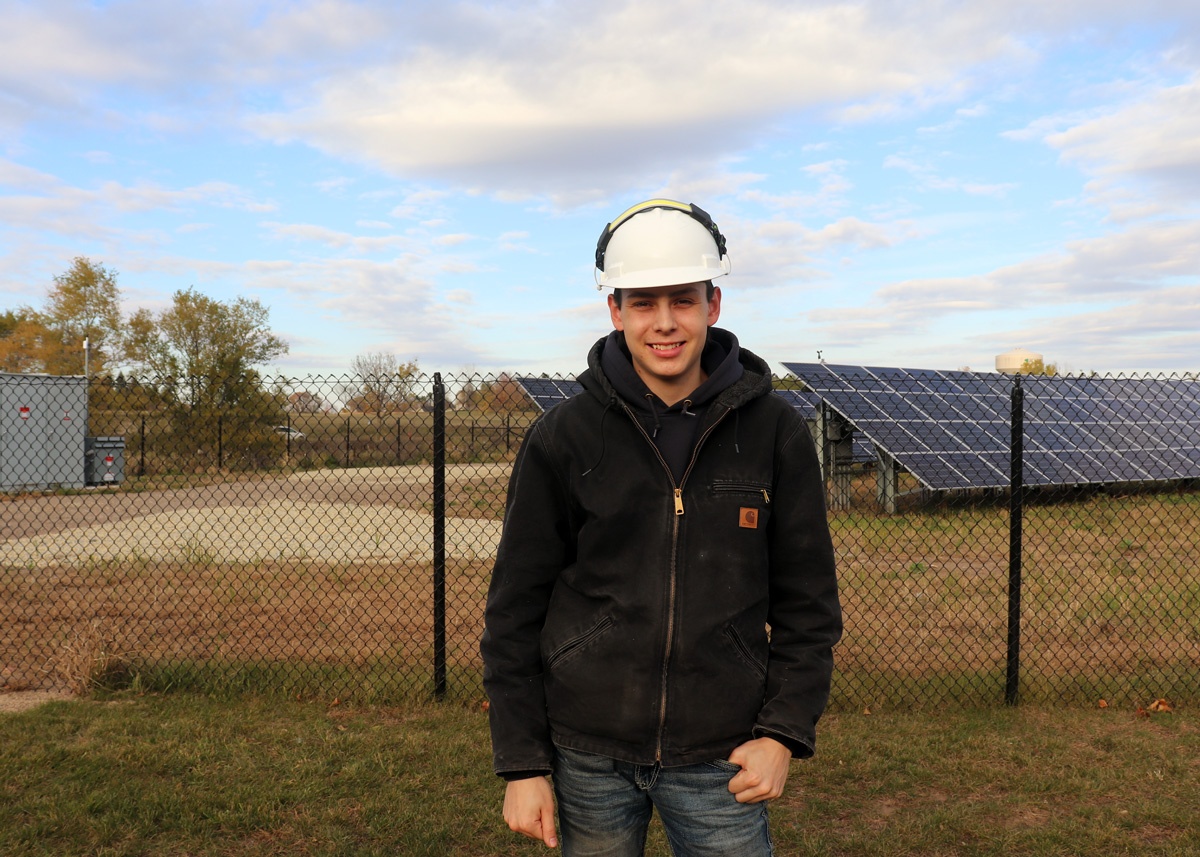 News
Climate Voices—Micah Rivera, Clean Energy Student
Dec. 1, 2021
The Future is Sunny
As new generations of students launch into the workforce, the developing field of clean energy is a place to grow roots. Micah Rivera, a local technical student from Apple Valley, is excited about his future there. "Solar is one of the fastest-growing fields to be in right now."
Growing Industry 
As demand for clean energy increases and the cost to install solar panels decreases, the industry is booming. Over 29% of Minnesota's energy comes from renewable energy sources, and the percentage is increasing. To meet industry demands, programs and training are expanding throughout the state. "It's not hard to get started. There are plenty of jobs across Minnesota." 
The clean energy field provides a path to a future in which students like Rivera can enjoy the same opportunities as their parents had. "For me, it's important to take care of our natural resources. Getting to do that in a good-paying career makes it all the better." 
Rivera's interest in studying solar comes from a curiosity to study new technologies and a passion for the outdoors.
A Future Worth Protecting
"Like a lot of other Minnesotans, I love being outdoors, camping and trail biking." Rivera's favorite places include bike trails at Lebanon Hills Regional Park and camping along the Superior Hiking trail along Lake Superior.
He finds motivation in his time outdoors and a resolve to "get involved and make an impact for the next generation." 
Taking Action 
"Here in the Midwest, we take pride in the way we do things. No matter where you stand politically, it's important to find ways to help keep Minnesota clean and thriving." 
As climate change impacts our state, we advocate for strong legislation to grow solutions like clean energy. The Build Back Better Act with a proposed $500 million in state energy programs would provide grants for communities to develop and implement clean energy projects. Pushing us forward by creating new jobs that will make big changes towards a cleaner Minnesota.