Conservation MN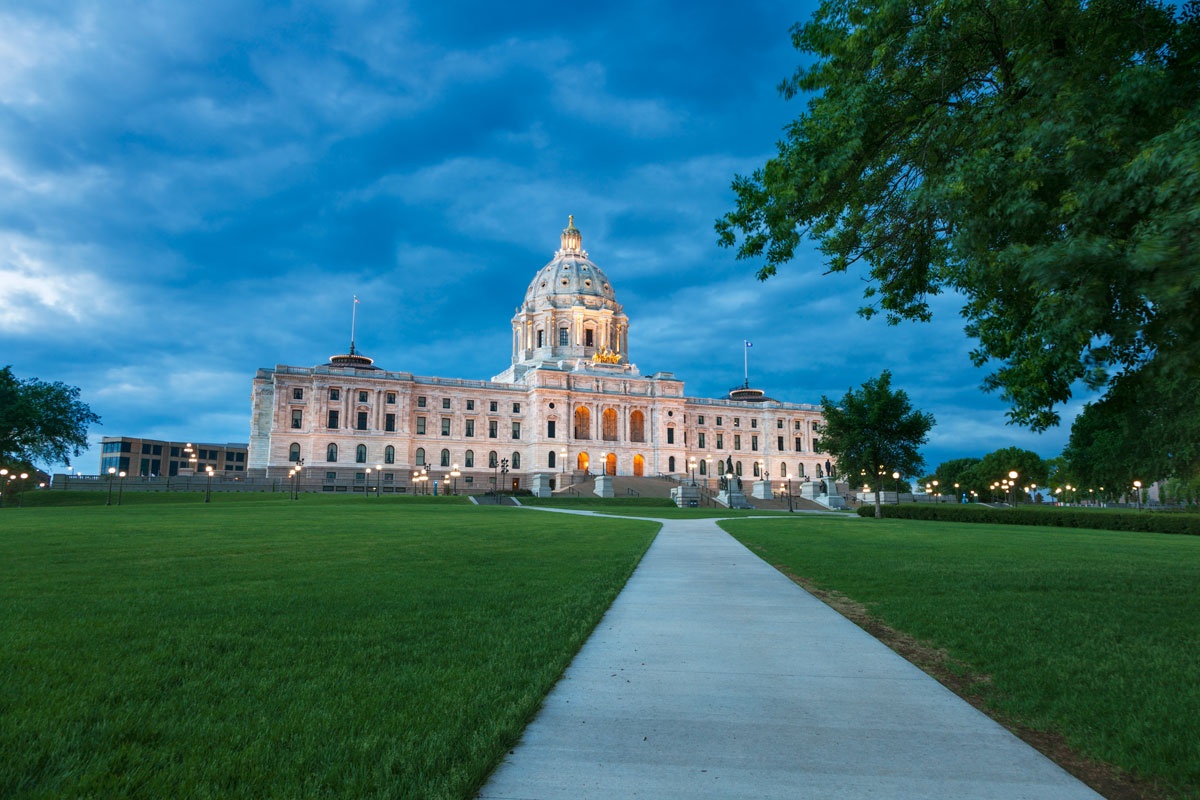 News
Legislative Update After Second Special Session
July 23, 2020
In the early hours of Tuesday morning, the Minnesota legislature adjourned from their second special session. It is likely that the governor will call a third special session in August to maintain his peacetime emergency powers. Conservation Minnesota will continue to be there for each special session. Getting your conservation priorities across the finish line is still our top concern.
The focus at the legislature has changed since the onset of session back in February, and rightfully so. Our state and world are navigating a global health pandemic, the racial injustices brought to the forefront after the killing of George Floyd, and an uncertain economic future. During the recently completed second special session, both bodies passed significant police reform measures, and the House declared racism a public health crisis. Conservation Minnesota applauds and supports both of these actions.
Unfortunately, major clean energy legislation and funding for conservation and clean water in a bonding bill have yet to get across the finish line this year. These bills will improve our health and environment, and investments in clean energy and clean water will create jobs and power the economic recovery from COVID-19. As we approach the next special session, these issues will remain our focus.
Our partner organization Conservation Minnesota Voter Center is asking Senate Majority Leader Paul Gazelka why he's holding up a vote on the broadly supported Energy Conservation & Optimization Act of 2020. The House passed the bill during the regular session, and even though the bill made it through all relevant Senate committees, Senate leadership didn't allow a floor vote. We're confident this bill has enough support to pass in the Senate, if only it could get a floor vote.
The ECO Act builds upon the past success of Minnesota's successful energy efficiency programs. New energy efficiency projects established by the ECO Act will create more family-sustaining jobs in every corner of our state. Current energy efficiency programs already support 45,000 Minnesota jobs. Many of these jobs were lost temporarily due to the impacts of COVID-19 but would be brought back with the implementation of ECO. Additionally, ECO has the opportunity the reduce energy bills and doubles the amount of energy efficiency support available to low-income customers of investor-owned utilities. During this time of economic hardship for many Minnesotans, passing this bill is common sense. Learn more about the ECO Act and how to contact your legislators.
We've also been closely watching progress on the Bonding Bill. Conservation Minnesota supports the bonding bills that have reached the floors of each respective chamber with hundreds of millions of dollars dedicated to drinking water infrastructure and wastewater treatment plant improvements. But to date those bonding bills have yet to garner the support of 3/5ths of the members of each chamber (which is required for passage). We continue to encourage lawmakers to improve the funding in the proposed bonding bills dedicated to public lands and conservation. We are encouraged that versions of the bonding bill have included funding to improve electric vehicle recharging infrastructure to help Minnesotans transition to cleaner and more efficient passenger vehicles. The bonding bill draws lots of attention from citizens and organizations around the state. We expect continued pressure on lawmakers to pass a significant bonding bill during Minnesota's next special session.