Conservation MN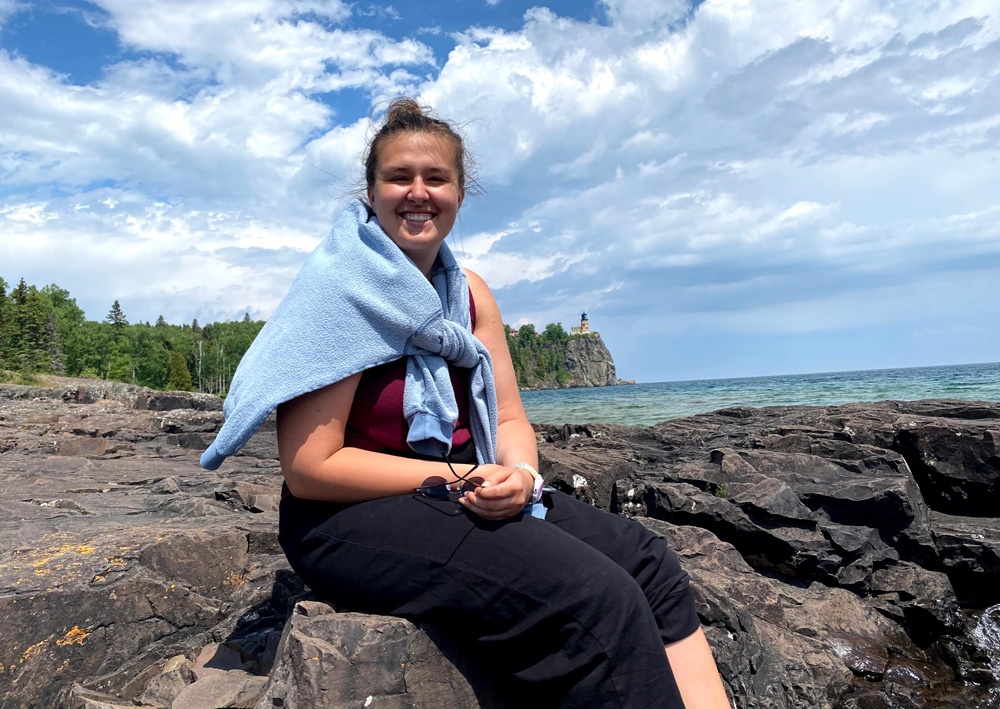 News
Our Intern Reflects on an Unusual Summer
July 21, 2020
I learned about the internship at Conservation Minnesota in a pre-coronavirus Minnesota. I was even able to go into the office for a meeting in February. Right before I left the Conservation Minnesota office, staff mentioned that maybe it would not be possible for the internship to work out if the pandemic became a big problem.
Well, it became a big problem. Organizations big and small had to adapt quickly to the changing world. Many of my fellow students at universities around the world lost the amazing opportunities they had planned this summer, and when I learned that Conservation Minnesota did not plan on canceling mine, I felt like I had been given the greatest gift.
My internship position also started when George Floyd was still alive. His murder cast stark new light on our Minnesota community and the entire country. It was impossible for meetings and emails to go on as normal without acknowledging the violence that was happening in our backyards and the revived movement that had sprung up as a result of centuries of injustice.
The perfect storm of a pandemic and national discussions of racism put a spin on what an internship at a conservation organization looked like. I wasn't able to go to downtown Minneapolis and attend in-person huddles, but the weekly catchups on Zoom allowed me to have insight into the incredible work of this organization: Communications Team sending out legislators' voting records, the Policy Team keeping up with the governor's special sessions, and the Field Team reaching out to partners in innovative ways. Working with the Justice, Equity, Diversity, & Inclusion (JEDI) committee was the most meaningful to me. The committee was formed last year, before I had started working at Conservation Minnesota and before the murder of George Floyd. It is focused on bringing more equitable and social justice practices to the internal and external policies of Conservation Minnesota.
Working with the JEDI committee, I was able to compile a list of definitions of social justice terms so that the work was grounded in a common understanding, formulate a working action plan, and research unique organizations that could be possible partners. Throughout all the work I completed over the summer, one truth became apparent: The connection between conservation work and social justice work is inseparable.
I feel so privileged to have been learning online and alongside the Conservation Minnesota team as they adapt to the changing world. Conservation Minnesota coworkers' conversations about life, racism, pandemics, weekend trips, daycare, and so much more have taught me about the new world non-profits now operate in. I am so thankful that the team allowed me to be a part of it.