Conservation MN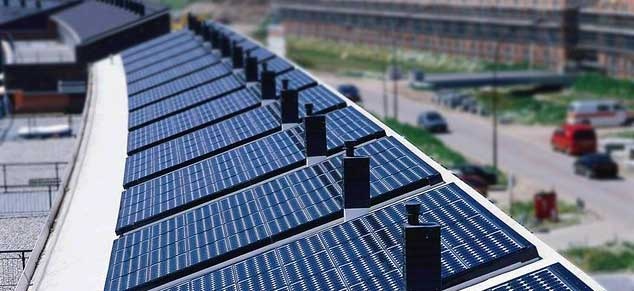 News
Rochester Pledges 100% Renewable Energy!
Aug. 28, 2019
In the fall of 2014, one of my first tasks as the Southern Minnesota Regional Manager centered around energy surveys. The surveys showed public perception of renewable energy and my job was to present them to the councils and utility boards of several Southern Minnesota Municipal Power Agency (SMMPA) member cities. My first meetings were with the Rochester Council and Rochester Public Utility (RPU) Board.
Eighty percent of Rochester residents we surveyed were in favor of moving away from coal and believed that their utility should take an active role in transitioning toward clean energy. Despite these results being fairly uniform across all the communities we surveyed and despite our scientific method of sampling and data collection, some members of the Council and RPU Board were skeptical and dismissive.
But the survey became the best possible catalyst and over the next few years RPU conducted their own surveys. Remarkably, their own data showed ours to be conservative. Close to 85% of our community favored a cleaner energy mix. In fact, people were willing to pay more for a greener energy footprint.
And this year, at the beginning of August—after years of diligent work by RPU staff, engagement from the community, and a receptive and responsive Board—RPU presented the Rochester City Council with multiple scenarios for an updated Resource Plan to make Rochester 100% renewable by 2031. The reception was very encouraging.
It has been an honor to be included in this process by having my input solicited in my role with Conservation Minnesota, as well as my role on the Rochester Energy Commission. I believe the RPU Board and staff are poised to make history as possibly the first municipal utility making a goal of 100% renewable energy. With the visionary and strategic transition Rochester is prepared to make in the next ten years, it could become a pioneer in energy in the same way it's long been a pioneer in medical innovation and computer technology. We've made a lot of progress—from being told that renewable energy was unreasonable and unaffordable to getting to where we are today—thanks in part to having a great municipal utility that serves our community first.
The next step in the process is a public hearing that will take place in early September. I'm excited to support RPU's intention to further study the two scenarios they've identified as the best options for both cost and conservation. I believe they will continue to act in good faith by being responsible stewards of our community dollars and the environment.