Conservation MN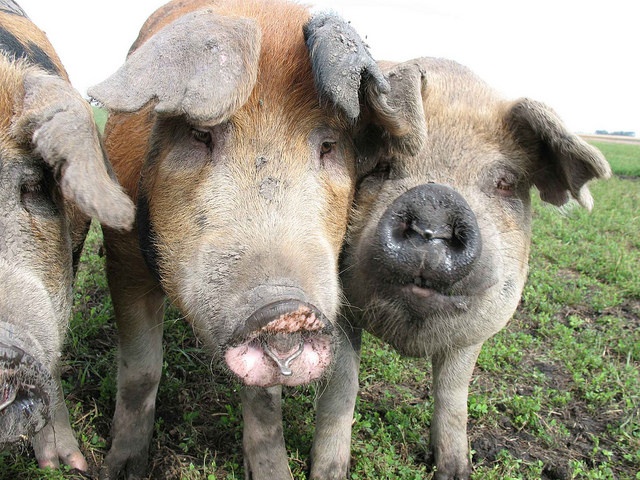 News
Southeast Not Having it With Hogs
April 2, 2019
Agriculture is a big part of Minnesota's heritage and economy. Over the decades, the average farm size has grown, while the number of total farms has fallen from 104,000in 1980 to fewer than 73,000 today. Many factors have taken a toll: the difficulty of the occupation, the cost of living, changing age demographics, crop prices, and the general decline of rural communities have all contributed. Often, farmers are being forced to consolidate, partner with other farmers, or sell. These larger, consolidated operations come with a new set of challenges, including their environmental impact on the land. What worked on one scale doesn't always work on another. Communities are becoming increasingly vigilant about these new realities.
Southeastern Minnesota—a region that is home to Hormel and a proud agricultural seat in the state—has in recent years has been grappling with the issue of hog farms. Most recently, this issue took center stage inFillmore County, just south of Rochester and home to picturesque trout fishing and recreation destinations like Lanesboro, Preston and Harmony. When a farmer applied for a permit for a 5,000 swine farm in Mabel, the community push-back was immediate. A feedlot that size would produce roughly 7.3 million gallons of liquid manure a year, threatening groundwater in the sensitive karst geologic region.
Karst is a particularly risky bedrock because its porousness acts like a sieve, allowing surface water to seep quickly through the layers and into the groundwater.Southeast Minnesota is part of what's referred to as the Driftless Region. The geology is unique in the state—and in the world—because the glaciers that shaped much of the Midwest bypassed this area. As a result, the bluffs are home to abundant natural springs, world-class trout streams and a variety of species found only in this region. Other geology can absorb surface water and contaminants more slowly, allowing for some filtration to take place, but this is not the case with karst.
Because of this unique sensitivity and the risk of the nitrates contamination from the manure into area water, the Minnesota PollutionControl Agency (MPCA) agreed to a full environmental review. In December, the MPCA denied the general permit application, and in February, the farmer withdrew his individual application. This was a celebrated victory for the coalition of citizens from the area who came together to fight this and other similar farming operations for the sake of local water and health. They are nervous, though, that coordinated efforts like theirs are going to be necessary again as more of these operations emerge.
So, what's next? A recent study reports that southwestern Minnesota has no lakes—and only a couple of streams—that are safe for swimming or fishing. The discussions about southern Minnesota and agricultural contributions to the degradation of water are just beginning. With precedents like the MPCA's Fillmore County decision, it may soon be more hassle than it's worth for farmers to attempt to gain permits for large-scale feedlots in southeastern Minnesota. But where will they go? I continue to believe a compromise can be reached that allows our farmers to make a living, but also protects the water that belongs to all of us. I look forward to working with our members and trusted partners to advance those discussions.
If you have questions or comments, please contact me at Anna@conservationminnesota.org
For more information on the subject, see this article.