Conservation MN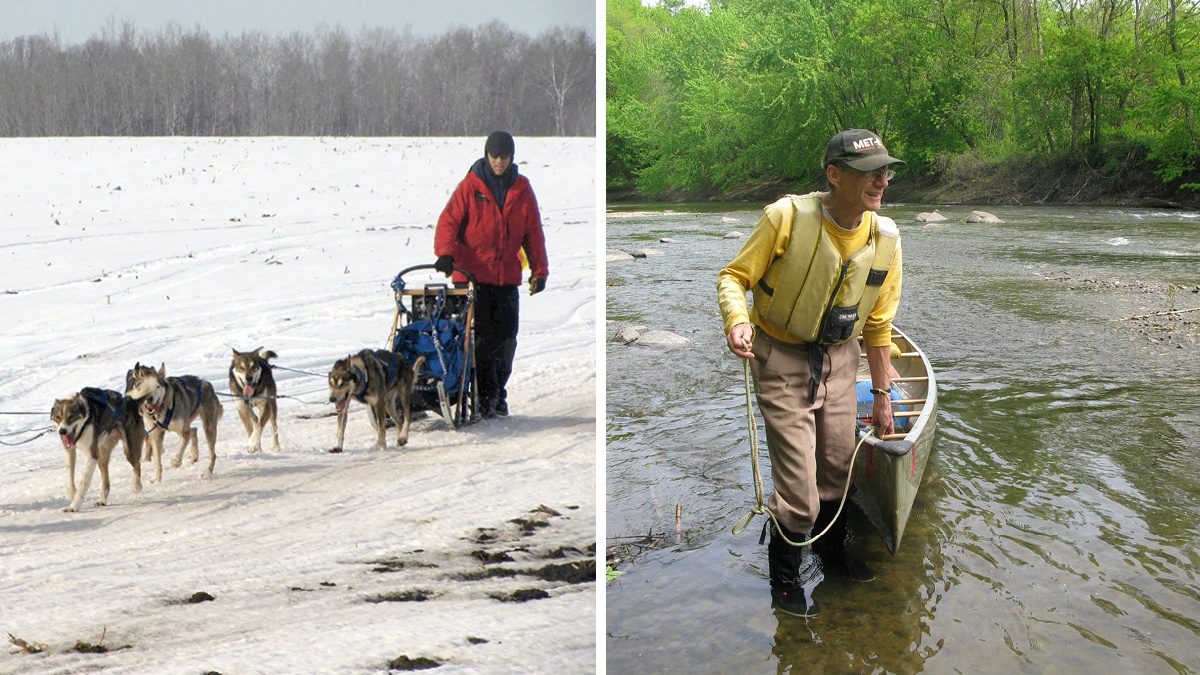 News
Spring Newsletter: Friends Remembered
March 14, 2022
The conservation community lost two champions within days of each other earlier this year. As board members, both Darby Nelson and Frank Moe shaped our work. They were very different people, but I'm struck by what they had in common.
Both men shared a deep love for Minnesota's outdoors. Darby was an avid paddler, and his love of our waters rippled through all aspects of his life and inspired two outstanding books, For Love of Lakes and For Love of a River, The Minnesota. Frank loved time on the trail, spending the last two decades of his life as a professional dog musher. He elevated awareness of copper-nickel mining in 2012 with a 362-mile journey from Grand Marais to St. Paul pulled by his beloved dogs.
They were both great teachers. Their deaths brought an outpouring of stories from students whose lives were changed and whose careers were inspired by the passion for nature Darby and Frank brought to the classroom and to life.
They both came to recognize that serving as state legislators could magnify their impact on Minnesota. Darby helped create the Board of Water & Soil Resources and championed the BWCA. Frank was a leader in passing the landmark Clean Water, Land, & Legacy Amendment.
Frank and Darby's positive impact will be felt for generations. They were proof of the idea that big things can happen when we find common ground. May we honor their memory by making more great things happen, together.