Conservation MN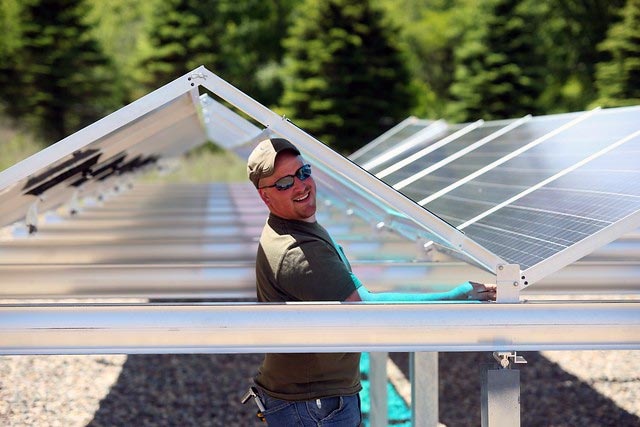 News
Elected Officials Discuss What's Next For Energy In Minnesota
Aug. 12, 2019
I recently attended a town hall meeting focusing on climate and energy issues in Shorewood, Minnesota. The event featured an impressive group of panelists including Representative Kelly Morrison, her colleague, Representative Jamie Long, Jigme Ugen from the Service Employees International Union, Dr. Laalitha Surapaneni from the group Health Professionals for a Healthy Climate, and Polly Anderson from West Metro Climate Action.
One of the main themes of the discussion was that issues around the environment and conservation remain prominent in west metro communities like Shorewood. Representative Kelly Morrison said the natural environment—water, energy, or open space—is the most common issue about which her constituents contact her office.
Energy
Another major subject of conversation was the recently concluded 2019 legislative session. The good news was the Minnesota House of Representatives built on the Walz Administration's proposal and passed a groundbreaking omnibus energy and economic bill that would put Minnesota on a pathway to 100% carbon-free electricity by 2050. Unfortunately, that bill did not pass in the Minnesota Senate.
While this is unfortunate, the demand for renewable sources of electricity isn't going away. Representative Jaime Long pointed out energy issues he hopes to work on during next year's session including updating the Xcel Energy's Community Solar Gardens legislation and creating a pathway to 100% carbon-free electricity. 
Lawns
One bright spot during the recent legislative session was the passage of Representative Kelly Morrison's "Lawns to Legumes" program which will help people turn their own lawns into pollinator friendly habitats by providing funding for plantings starting in 2020 (learn how to apply). This innovative program will increase the amount of pollinator habitat in Minnesota and reduce runoff pollution that can come from over-watering and over-fertilizing lawns.
All in all, the event was incredibly informative and showcased a number of great ideas around energy and other conservation related issues for Minnesota to work on in the future. If you're interested in getting involved in these, or other similar issues in the west metro please contact me at 612.767.1571 or johna@conservationminnesota.org. I hope to talk with you soon!