Conservation MN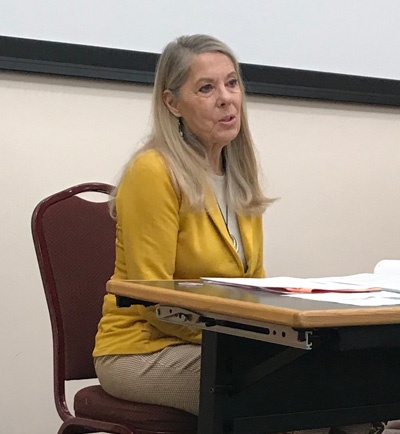 News
Environmental Town Hall with Representative Shelly Christensen
Nov. 25, 2019
On Saturday, November 16th about 35 people gathered to hear Representative Shelly Christensen (DFL-39B) speak at an environmental issue-based town hall.
Representative Christensen spoke about:
bills she authored, such as non-taxpayer funding for solar installations at state parks
the work of the Energy and Climate Finance and Policy Division committee on which she sits
successes the Environment and Natural Resources committee had in the House this year
economic issues, such as the closure of the Allen S. King coal plant by 2028, a move to make Xcel Energy coal free by 2030.
Representative Christensen talked about what she's learned as a freshman Representative during the 2019 legislative session, what she hopes to accomplish in 2020, and what bipartisan issues can be addressed.
Image

The audience asked about pipelines, climate change, environmental policy, local issues, and the gridlock both in Washington and in Minnesota—which has the only divided state legislature in the country.
We also had Sustainable Stillwater MN and the Citizens Climate Lobby table at the town hall.
If you'd like, you can find out how Representative Christensen voted on conservation issues.