Conservation MN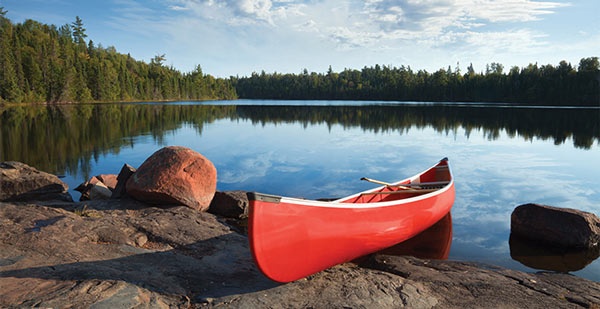 News
Great American Outdoors Act is Good for Minnesota
July 21, 2020
At Conservation Minnesota, we protect the places you love, and while that usually means advocating on the state level, sometimes it means working on federal issues too. Ensuring the full funding of the Land & Water Conservation Fund is one of those examples. Over the last year, we've asked our members to contact their Congressional delegates in support of this funding.
The Great American Outdoors Act would ensure that the Land & Water Conservation Fund receives its full allotment of dedicated funding—permanently. The bill passed the Senate with bipartisan support in June, and the president endorsed the bill via Twitter. Now the US House of Representatives needs to take swift action this week to pass the Great American Outdoors Act.
Minnesota will benefit directly by the passage of the bill. It would help address disparities outlined in Minnesota's Statewide Comprehensive Outdoor Recreation Plan. Every state agency, including the Department of Natural Resources, is working with outdoor recreation providers to enhance programs, services, and opportunities to embrace and advance the principles of diversity, equity, and inclusion. A fully funded Land & Water Conservation Fund will help improve equal, equitable, and inclusive outdoor recreation spaces for all individuals and communities.
For more details, read my recent article in the Duluth News Tribune.*
*You do need to make a Duluth News Tribune account to get access, but you don't have to pay.