Conservation MN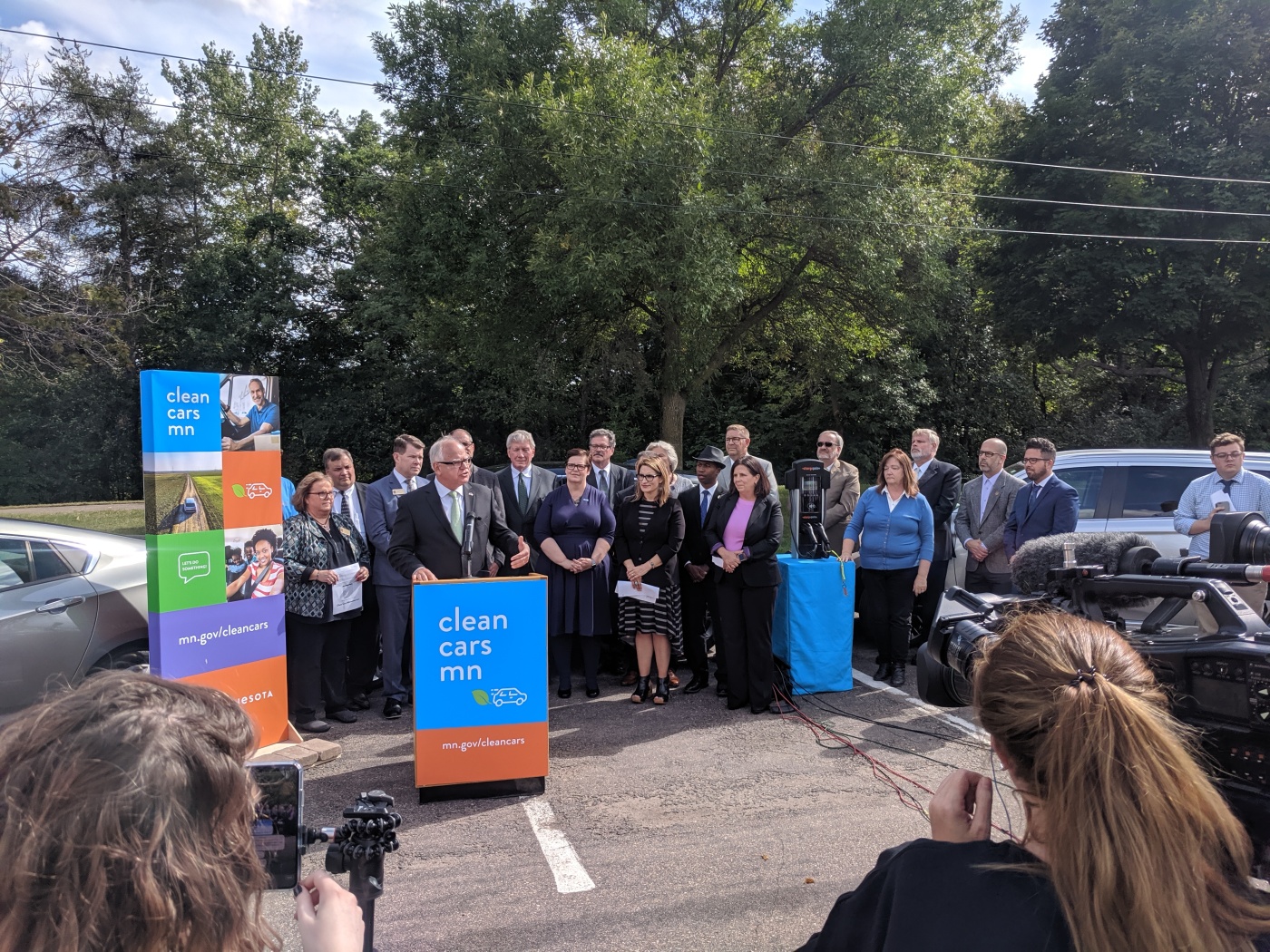 News
One Year Anniversary of Walz's Clean Cars Announcement
Sept. 24, 2020
Today marks the one-year anniversary of Governor Walz's pledge to adopt Clean Cars Minnesota, a set of clean card standards that will reduce air pollution from card and trucks on Minnesota roads and increase consumer choices for electric and fuel-efficient vehicles.
And a lot has changed since the crisp fall day when state agency leaders, reporters, utilities, and excited electric vehicle owners gathered for the Governor's Clean Cars Minnesota announcement. Today, as we continue to face the current health crisis, the need to protect air quality for the most vulnerable communities among us is more apparent than ever before. We must remain committed to addressing Minnesota's number one source of climate change-causing pollution by moving forward with the Clean Cars Minnesota rulemaking process.
Visit our Clean Cars page to learn more.