Conservation MN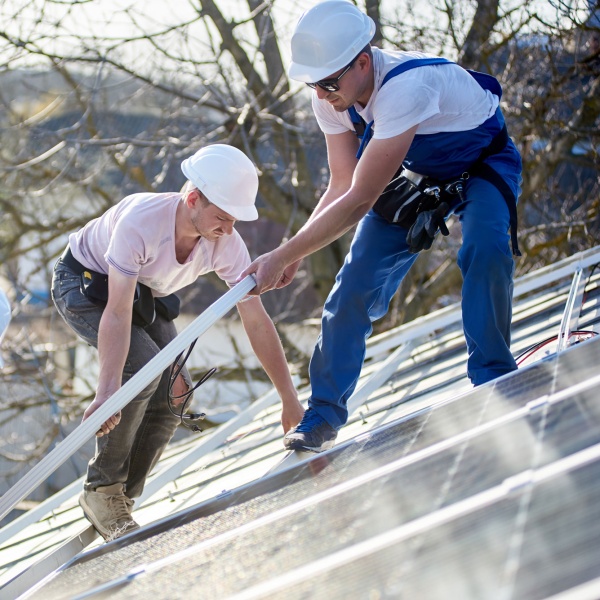 In February of 2023, Minnesota took our biggest step toward tackling the climate crisis when Governor Walz signed landmark legislation requiring 100% Carbon Free Energy by 2040. 
Electricity generation is Minnesota's second-largest source of climate pollution. When the law was signed, 52% of Minnesota's power was already generated from carbon-free sources. The new law will require all Minnesota electric utilities to produce only carbon-free energy by 2040 using sources like solar, wind, hydroelectric, and nuclear power. 
The law will help guarantee that affordable, reliable power is available to all Minnesota residents and businesses. It includes provisions to ensure that communities that formerly relied on fossil fuel-generating plants will reap the benefits of the clean energy transformation while prioritizing local jobs and family-sustaining wages.
This achievement didn't happen overnight. The momentum necessary to get to this point has taken time, commitment, and years of organizing.
Building the Movement
Minnesota set its first climate goals in 2007 with the bipartisan Next Generation Energy Act, which required the state to reduce greenhouse gas emissions by 80% between 2005 and 2050. Since then, utilities, the Public Utilities Commission, the state Legislature, and nonprofit groups like Conservation Minnesota have taken additional steps to reduce emissions and increase clean energy.
Over the past decade, Conservation Minnesota built the largest advocacy network in our sector, engaging Minnesotans throughout Greater Minnesota and the metro region to enact state and local solutions. With your help, we have provided trusted information to hundreds of thousands on climate and conservation issues, helping each person find their own reasons to support a clean energy future for our state.
Starting in 2015, we began a concerted clean energy campaign. At the time, there was a sense that Minnesota was ready for renewable energy. Between the fall of 2014 and the winter of 2015, Conservation Minnesota mailed over 100,000 surveys to Minnesota residents asking if they supported or opposed past and potential future actions related to energy use and conservation. Survey results showed us that a resounding majority of residents in communities across the state supported investments in clean energy. This was the starting point for building relationships with municipalities, electric companies, public utilities, and stakeholders to begin to assess the viability of clean energy generation and create paths to get there. Conservation Minnesota's organizing, public education, and advocacy led to the passage of the Energy & Conservation Optimization (ECO) Act through a divided legislature in 2021, an historic clean energy bill and important companion to 2023's 100% Clean Energy Standard.
Conservation Minnesota and our partner organization, Conservation Minnesota Voter Center (CMVC), educated legislators and candidates for public office about climate change solutions while running robust campaigns to build public support for climate and conservation legislation. In the crucial 2022 election in Minnesota, CMVC educated thousands of Minnesotans about the conservation and climate record of candidates running for office through our conservation voter guides. And during a time of critical legislative debate in 2023, CMVC communications reached over 1.2 million Minnesotans, generating over 3,000 calls and emails to legislators in support of 100% Clean Energy by 2040.
Without this important work helping to change the narratives on clean energy and finding places of common ground, it's possible that this crucial law would not have been considered, debated, or passed. We're grateful for the elected officials committed to addressing the climate crisis and all who support Conservation Minnesota and our work. They enable us to make significant impacts on climate and conservation policy as we continue our work to protect our Great Outdoors.